Liberty Bell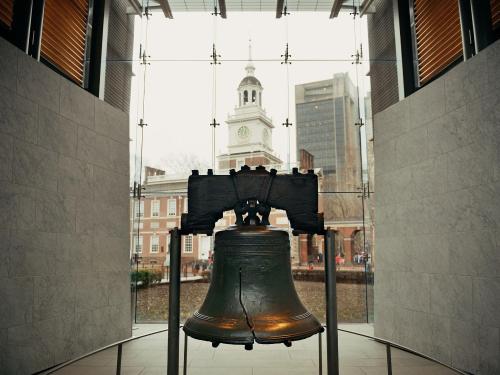 Hear the sounds of history at the Liberty Bell in Philadelphia. Originally known as the State House bell, it rang in the tower of the Pennsylvania State House (today, it's called Independence Hall). Its sound would call lawmakers to meet and the townspeople to hear the news. We don't know when or why the Liberty Bell first cracked, but the split likely developed in the early 1840s after nearly 90 years of hard use. The crack you see today is actually a repair job that failed, but the bell still stands as an incredible symbol of liberty through its timeless inscription: Proclaim Liberty Throughout All the Land Unto All the Inhabitants thereof. Liberty Bell hours vary seasonally, and admission is free—check out the Liberty Bell Center to plan your visit.
Betsy Ross House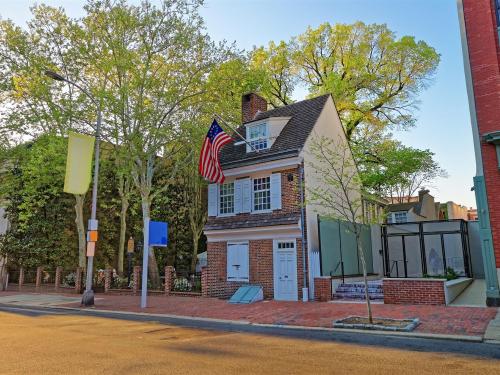 Woven deeply into the fabric of our history is the story of Betsy Ross, the legend who sewed together the first Stars and Stripes. The Betsy Ross House in Philadelphia is the birthplace of our American flag. Today, it's a window into life during 18th century America. Learn about the Betsy Ross House and discover 250 years of history, as well as the triumphs and tragedies of the iconic woman who lived there. Plan your next family-friendly visit and purchase tickets for the Audio, Self-Guided or Group tours before you arrive. Hours vary seasonally.
Independence Hall
See the place where our Constitution was born at Philadelphia's Independence Hall. There's so much history to soak in here—from the Assembly Hall where the Declaration of Independence and Constitution were signed, to the Long Gallery that served as reception for visitors to the Governor and a hospital for wounded American soldiers during the Revolutionary War. Independence Hall is Philadelphia's crowning historical marker, and a testament to those who fought for our freedoms. Be sure to plan your visit before you go. Tickets are required for the Independence Hall tour from March – December. No tickets are required in January or February, or after 5 p.m. in the summer.